Highly Rated. Fully Certified. Results Guaranteed.
Residential radon mitigation
At APEX Radon, we provide radon mitigation services to keep your family safe. As an experienced radon mitigation contractor, our team of certified professionals is trained to quickly and efficiently install radon reduction systems in any home or business. With over 20 years of experience in the radon industry, you can trust that the job will be completed on time and according to the highest standards of radon mitigation.
We take pride in our work and are committed to providing you with a safe and healthy environment for your family.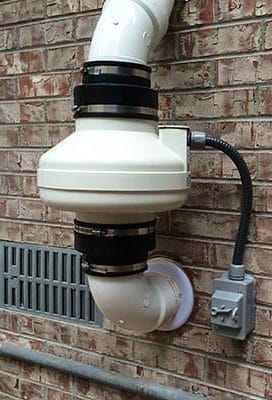 Professionally installed radon mitigation
At APEX Radon, we are committed to providing the highest quality radon mitigation services and solutions. We offer a lifetime transferable warranty on every radon reduction system we install in our customer's homes. Our certified radon mitigation contractors will assess your property prior to providing a solution that meets or exceeds industry standards for radon levels below 4.0 pCi/L. We also price-match competitors' offers, so you can rest assured that you are receiving the best value for your radon mitigation investment.
Learn About the Health Effects of Radon
Radon Gas Facts
Radon gas is a colorless, odorless, highly radioactive gas that can harm your health. Radon gas is the leading cause of lung cancer among non-smokers in the United States.
residential radon mitigation
We specialize in radon mitigation services for residential homes. We understand that radon is a serious health concern, and our mission is to provide an effective radon reduction solution that fits your home's unique needs. Our team of professionals will create a custom design to ensure maximum radon reduction while still respecting the aesthetic look.
radon resistant new construction
Colorado is ensuring the safety of its citizens in new homes through radon-resistant construction techniques. To guarantee these standards for your project, enlist a professional installer experienced with meeting codes and regulations to provide superior protection against this hazardous gas.
Our radon mitigation repair services quickly restore radon systems to their optimal performance levels. We are experienced in replacing radon fans and making adjustments required to have an acceptable radon level.
Looking to keep your basement safe and dry?
Sump Pump & Backup Systems
While installing your new radon system, we can also offer sump pump replacement services to ensure your basement remains safe and dry.
Our Residential Mitigation PROCESS
Contact Us
Contact us via our contact form or phone call, and we will be in touch with a free quote for your radon mitigation system.
Quote
Either with details provided by you, or in some cases, a free site visit, we will prepare a custom mitigation installation estimate. There are no surprises in our quotes!
Proposal
We use an electronic contract, signature and payment platform to make our process as straightforward as possible.
Schedule
We'll work with your schedule or your realtor's to get your system installed promptly with little disturbance to your property.
Installation
Our certified mitigation specialist will come to install your system. The entire process takes between 3-5 hours. Payment is due in full upon completion of install.
Post-Testing
A complimentary, self test kit is included to ensure your new radon levels are lowered below 4.0 pCi/L. If not, we will return free of charge until they are!
Never compromise your health to radon
Why Choose Us
Trust the experts when it comes to the importance of the air you breathe.
Certifications & Affiliations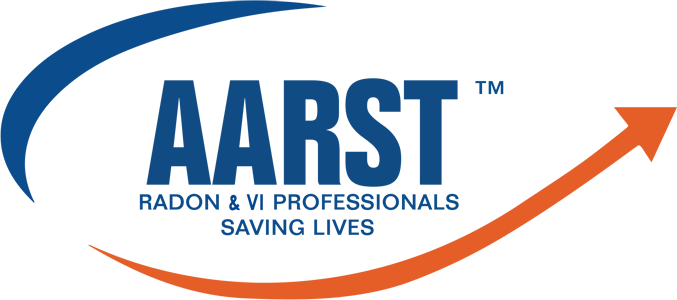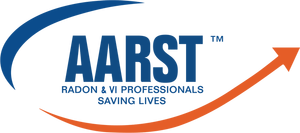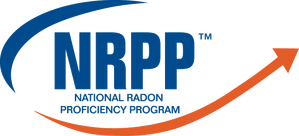 Testimonials
Don't just take our word for it
Apex Radon guys are amazing. From the initial quote to scheduling, they were true professionals and did a fantastic job on our install. I recommend these guys to all my family, friends, and neighbors. Thanks a million, Apex Radon Team.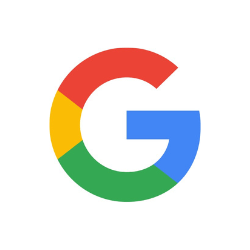 Excellent workmanship and customer service! My daughter called another company for a place they bought recently and they did not do a good job. I had Apex do our home this time, and they did a great job again. I recommend Apex 100%.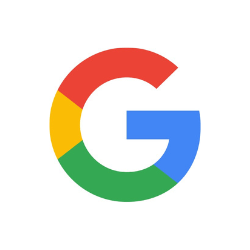 Your indoor breathing air safe for your home is our top priority
Quality radon mitigation systems. Dependable service.
Our experience and lifetime warranty set us apart as your local Colorado radon mitigator.
$249.00
Use Our Discount Code For 10% Off
HEATLHYAIR
The plug-in, long-term indoor air quality and radon monitor is designed to provide accurate and reliable long-term indoor air quality monitoring. This device measures the volatile organic compounds (VOCs), radon and other indoor air pollutants to ensure a safe and healthy environment for you and your family. It is easy to install and monitor, with no maintenance required.
Measures radon, chemicals, carbon dioxide, temperature, pressure, and humidity
Easy-to-use mobile apps allow you to access your readings from anywhere, anytime
Provides clear visual indicators of your indoor air quality status
Professionally Installed. Aesthetically Customized.
Types of Residential Radon Mitigation Systems
Each home needs a personalized and professional touch when it comes to the installation of a radon mitigation. Depending on your needs, we can install these systems inside or outside the home. We aim to help make them as hidden as possible to prevent them from affecting your house's aesthetics. You can read further for more information on both options:
Outdoor Radon Mitigation
Installing an external radon mitigation system eliminates the need to impact the home's inside. While we place it outdoors, we design it not to stick out and be an eyesore. You will also enjoy a more efficient system that costs you less while running.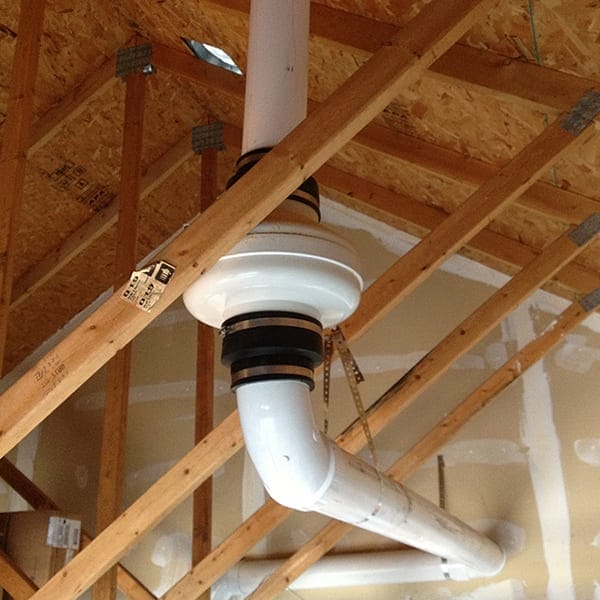 Indoor Radon Mitigation
The benefit of an internal radon mitigation system is there is no equipment outside the house. All the pipes and fans get installed throughout the home. We can hide them in the walls or ceilings and lead them to the roof. The downside is we may have to go through closets or bedrooms. It also requires more 90-degree pipes, which lowers its efficiency.
Methods Of Radon Mitigation
Our experts can also explain all the many methods we can use when installing your radon mitigation system. We can also help when there is radon in your water system. These devices are personalized to every home we work on to ensure they effectively remove radon. Check out our different methods below:
Sub-slab Depressurization Radon Mitigation Systems
With a sub-slab depressurization system, we will core out a small opening in your foundation. Then we can dig out enough dirt to create a vacuum underneath the slab with the installed radon fan. This vacuum causes the radon to travel to the path of least resistance, which will now be our suction hole. We will then continue to run the piping to the exterior of your home, where it will be safely discharged.
If there are any large openings in the foundation, large cracks, or gaps in the floor-to-wall joints, they would all need to be addressed to ensure that we have no loss of suction. The system only works if we can keep the vacuum at a high level underneath the slab.
Sump pit Suction Radon Mitigation Systems
A sump pit suction system is an extremely effective radon mitigation system. We will install the suction pipe into the lid of your sump pit. We will then seal off the sump lid and around the pipe so that it is airtight. This then begins to draw air through the drainage pipes that run beneath your foundation, giving us resistance-free air flow and removal of radon.
We will also install a viewing window on the lid of the sump pit so that you can monitor the water activity inside the pit. If your sump pit is active and has a sump pump installed, you will eventually need to access that pump to replace it. So we have designed our mitigation system to be completely removable so that you will be able to access the pump whenever you need to.
This method of mitigation will, in no way, negatively affect your sump pit or sump pump system. The mitigation system works in line with the existing sump pit and pump.
Pre-existing Passive Radon Mitigation Systems
A pre-existing passive radon system is a perforated piping system that would have been laid under the foundation when your home was built. This is generally only in newer homes, 2013 and forward.
If your home has a passive radon system, many times you will still need to add the additional piping, suction fan and exterior exhaust to mitigate the home.
Never assume your home is free of radon; testing is the only way to know if you have a radon problem.
Crawl Space Depressurization Radon Mitigation Systems
If your home has a crawl space, it may need to be sealed with a vapor barrier to reduce your radon levels.
When there is a sump pit, we are often able to reduce the radon levels without sealing the crawl space because we can pull so much air from beneath the surface that it does not allow the radon to move up through the crawl space and into your home.
We seal your crawl space using heavy-duty 6-mil plastic and a premium construction adhesive to bond the vapor barrier to the foundation walls. This will prevent any radon, air, or moisture from passing through the vapor barrier. When we pair the sealed vapor barrier with a core penetration, sump pit suction, or crawl space depressurization mitigation system, we are able to cause the air, that would naturally travel through the crawl space to be pulled to our suction point and then exhausted outside.
Every home is different, many factors will dictate whether or not your crawl space will need to be sealed. Since it is sometimes needed and sometimes not, we offer you a phased system approach. We would only do one step at a time until the desired radon levels are achieved. This can potentially save you hundreds, even thousands depending on the size of your crawl space. Our experienced technicians will walk you through your options upon arrival at your home.
Radon Mitigation Pipe Exhaust Extensions
The AARST/NEHA regulations and guidelines cover strict rules on radon mitigation systems. As certified and licensed radon mitigators, we follow these codes and help homes and businesses do the same. This helps you stay safe and avoid fines. Over the years, the codes have been updated and pipe exhaust regulations have been changed. Your commercial or residential property may require tweaking to adhere to the new guidelines and codes. The new update states that your exhaust piping needs to go all the way to the roofline. If you have an older system that does not have proper exhaust piping, we can help. APEX Radon offers pipe exhaust extension installation in the Denver metro area, so you can rest easy knowing that your family is safe from this dangerous gas.
Radon Mitigation Exhaust Pipe Installation
When you install a radon mitigation system in your home, one of the most important components is the vent pipe. This pipe helps to remove radon gas from your home and release it into the atmosphere, where it poses no threat to your family. The size of the vent pipe and the type of material it's made from are both important factors to consider when you're choosing a pipe for your home. APEX Radon can help you select the right pipe for your needs and install it correctly.
The Importance of Radon Mitigation Exhaust Venting
When you're installing a radon mitigation system, it's important to make sure that the exhaust pipe is properly installed. The pipe should be the right size for your home, and it should be vented to the outside. This will ensure that the gas is effectively removed from your home.
Radon Vent Pipe Guidelines
If you're installing a radon mitigation system in your home, there are some guidelines that you should follow to ensure that the system is effective. Are you not sure if your radon mitigation system is up to EPA code? Read through these requirements. If you're still not sure, contact our team for an in-depth inspection.
Vents must be above the roof surface.
Vents must be 3m or greater above the ground.
If vents are not at least 0.6m above windows, doors, or other openings that could allow radon to reenter the home, they must be at least 3m away from such openings.
Your indoor breathing air safe for your home is our top priority
Quality radon mitigation systems. Dependable service.
Our experience and lifetime warranty set us apart as your local Colorado radon mitigator.